Setup your Firewall for Kainy
If you try to connect to your computer with your phone and get the following message:
"Server is unreachable.".

Follow the intructions below to setup your firewall for Kainy.

Click on Start Button
Click on "Control Panel"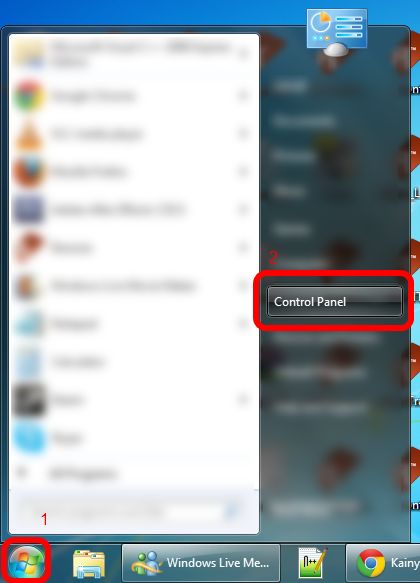 Click on "Windows Firewall"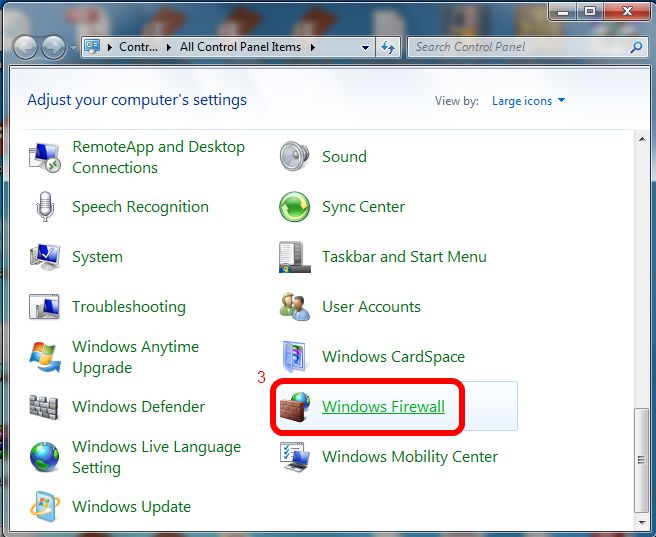 Click on "Allow a program or feature through Windows Firewall"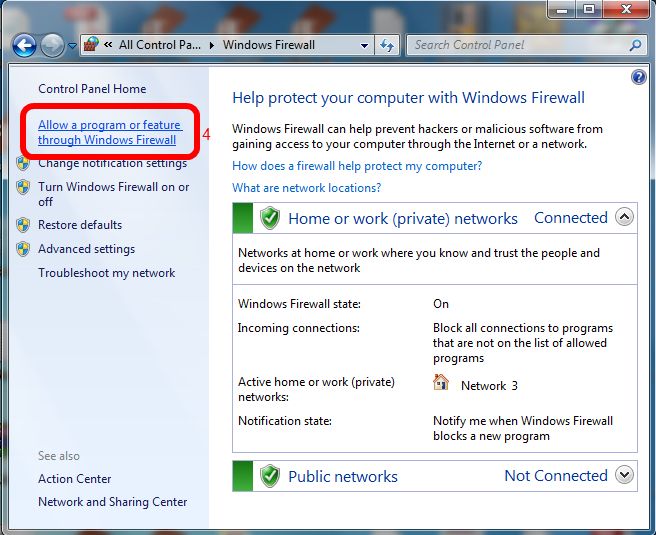 Click on "Change settings"
Check all checkboxes (3) on row Kainy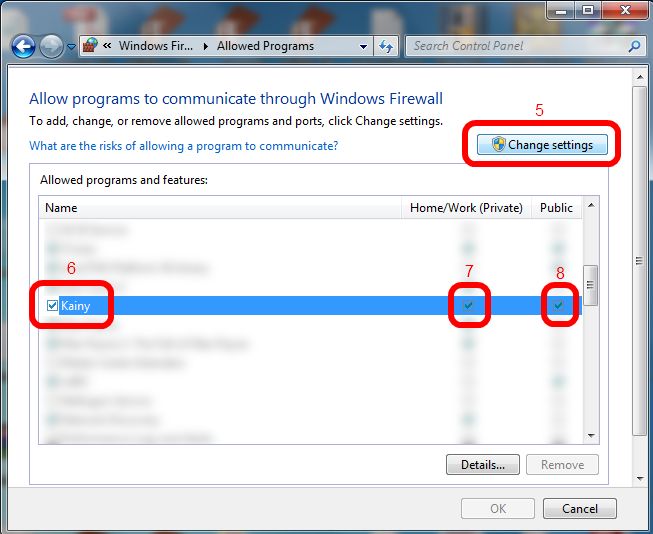 Click on "Ok"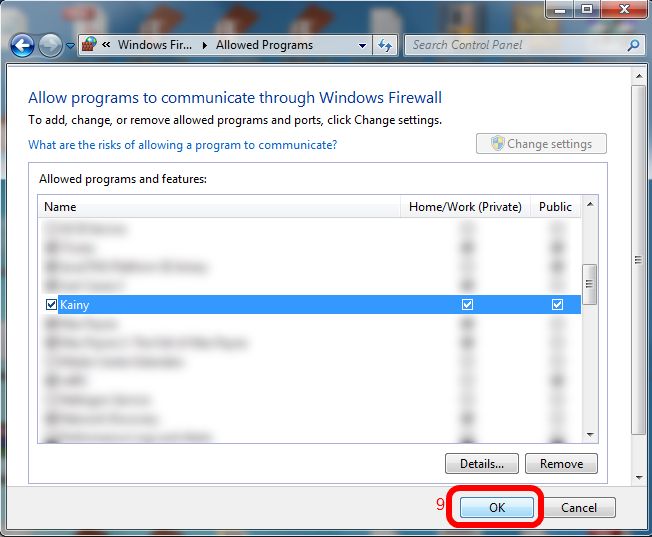 Now, try to connect and it should work.
Copyright © 2011-2018 Kainy. All Rights Reserved.